Natural Treatment for Digestive Problems for Children in Florida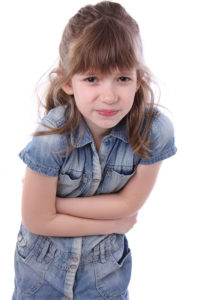 Stomach and bowel issues are often conditions that respond most readily and quickly to homeopathic medicine as a natural treatment for digestive problems. Except in severe cases or where there are structural changes, almost all stomach and bowel problems will generally be resolving well and usually permanently within two to four months. Overall, it is imperative to seek help so your child's health can be restored and they can be on their way back to to a happier, well-balanced life. In saying so, Homeopathy For Children can give your child the care they need & homeopathy can allow them to resolve most digestive problems.
Homeopathic Treatment for Digestive Problems
These issues would include but not be limited to:
Acid reflux and heartburn
Diarrhea, undigested food
Colic (usually very simple and quick to resolve)
Nausea and vomiting
Cramping
Heartburn
Colitis
Gas and indigestion
Stomach pain

Pain after eating
Poor appetite and failure to thrive
Poor assimilation of food
Constipation (Responds but sometimes can be resistant – usually many factors are involved)

Gastro-intestinal issues will frequently accompany autism and other disorders. In these cases, the G-I problems can sometimes resolve quickly, paving the way for the healing of other mental, physical and emotional symptoms. The increased general strength and comfort of your child will then support healing in all other areas that are affecting your child's life. Homeopathy For Children will effectively diagnose and offer the correct treatment to eradicate your child's digestive problems.
Pamela Swanson RN CCH RSHom(NA) C.HP Homeopath and CEASE certified Therapist, located in Orlando, Florida; specializes in homeopathy for children. She welcome guests from throughout Central Florida, whom are in need of homeopathic treatment for digestive problems for children. For a no obligation 15 minute consultation on what homeopathy can do for your child please contact Pamela Swanson.