Natural Treatment for Infants in Florida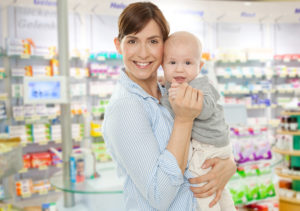 I once heard a highly respected homeopath state that you can throw almost any homeopathic remedy at an infant and your child will get better. While this was said tongue in cheek and exaggerated, it is true that infants can respond in a spectacular way to well selected homeopathic remedies. Homeopathy offers a natural treatment for infants that is a much healthier alternative. This is especially true in less serious illnesses such as colic, teething, nasal congestion, blocked tear ducts, lower grade fever, ear infections, travel sickness, picky eating, diaper rash and the like. Homeopathy also works well in cases of cranky, clingy, sleepless, fearful, or otherwise over-emotional babies.
Homeopathy for Infants
I am happy to to select a good set of remedies for your baby's specific non-emergency complaint. I will also provide you with tools and techniques for you to treat your child's less serious illnesses at home yourself. This would include education on homeopathic philosophy regarding the role of fevers and rashes and their part in your child's healing process. I can also show you which homeopathic books and kits can be used at home for simple issues and how parents can use them most effectively.
More serious issues are also addressed here at Homeopathy for Children by using homeopathy to care for your infant. In these cases we would require that your child is also under the care of his or her pediatrician. Examples of such illnesses would include chronic diarrhea or vomiting, convulsions, high fevers, constant pain, failure to thrive, refusal to eat, diminished alertness to name a few.
Pamela Swanson RN CCH RSHom(NA) C.HP Homeopath and CEASE certified Therapist, located in Orlando, Florida; specializes in homeopathy for children. She welcomes guests from throughout Central Florida who are in need of homeopathic treatment for infants. For a no obligation 15 minute consultation on what homeopathy can do your chlid, please contact Pamela Swanson.